Tag: "motherboard"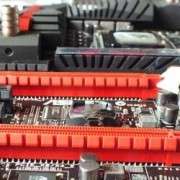 A close look at the new Benchmarker's Dream Motherboard from ASUS. The ASUS Maximus V Formula Motherboard Reviewed!
Today we have reviewed Gigabyte's 880GM-USB3L featuring USB3 support and AM3+ Socket. Lets see why it can be your choice for budget Gaming RIG!
Asus just pulled one more ace from their sleeves and proved why they are No1! Today we take a look at ASUS P8Z77-V Deluxe in detail.