ATTO and Crystal Diskmark
Atto Disk Benchmark:
One of the finest tools available to measure storage performance is ATTO. The great thing about ATTO is that we can test with predefined block sizes. So we can test with a 32MB sequence of 4KB files, yet also 32MB in 1MB files. This gives an opportunity to test with various file sizes.
This benchmark is a preferred among manufacturers as ATTO uses RAW or compressible data and, for our benchmarks, we use a set length of 256mb and test both the read and write performance of various transfer sizes ranging from 0.5 to 8192kb with a ques depth of 4.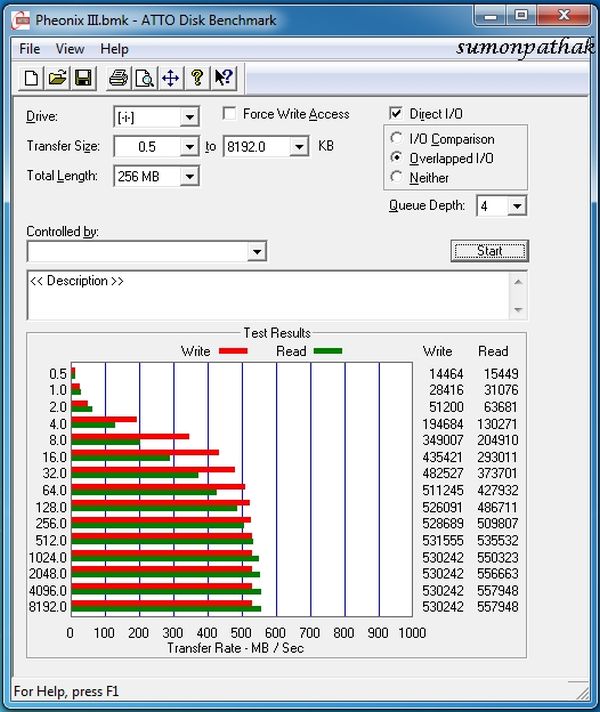 The SSD clearly shows impressive numbers even reaching 557 MBps read speed. On the other the write speed also impressive clocking in at 530 MBps. The transfer speed is similar to OCZ Agility drive..hmm.Not bad..not bad at all(in a villainous voice).
Crystal Diskmark
Crystal Disk Benchmark is used to measure read and write performance through sampling of highly compressible data (oFill/1Fill), or random data. Crystal DiskMark scores usually drop a bit when comparing to ATTO and this is the result of the testing data now being primarily incompressible representing movies, music and photographs.