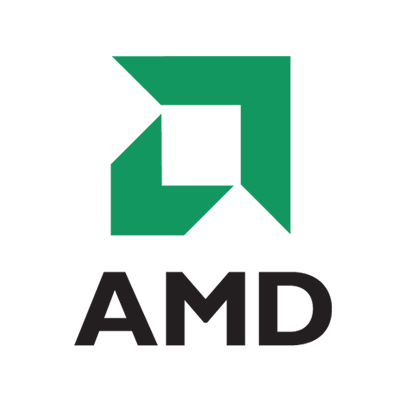 It seems AMD, after lying dormant in the CPU segment for quite a while now, is ready to reenter it with a bang.A leaked slide containing the details of AMD's upcoming High Performance Server APU based on it's new micro-architecture, Zen, has surfaced on Fudzilla, and is making quite a noise.
According to the Slide; the APU comprises of 16 Zen cores and will support 32 threads via SMT (Simultaneous Multi Threading). With AMD's previous attempt at utilizing CMT (Clustered Multithreading) being underwhelming to say the least, this is quite a welcome change. The chip offers 512 KB of L2 Cache per core, and 32 MB of shared L3 cache, 8MB per module (consisting of four cores). It also offers secure boot and a Crypto Coprocessor, which clears all doubts that the said chip is indeed, most likely a server part.
Apart from this, the chip also features "Greenland" Stream Graphics processor, with upto 16 GB of HBM running at 512 GB/s. With AMDs first GPU supporting HBM just around the corner(R9 380X/390X), this doesn't seem too far off. And if true, this could deal a major blow to Intel in the Graphics department, whose efforts so far have been nothing but futile (but whoever buys Intel for the igp anyways, am I right? 🙂 ).
The APU supports quad channel DDR4 system memory running at a speed of upto 3200 MHz. The slide also speculate the chip to support a whopping 64 PCIe Gen 3 lanes, with 16 lanes switchable with 2 lanes of SATA Express and 14 lanes of SATA.
On paper, this appears to be a monster of a chip. What remains to be seen is if AMD could actually pull this off. Who doesn't remember the Bulldozer fiasco. But this time things seem quite a bit different. AMD has brought back Jim Keller (remember those amazing Athlon chips based on the K8 Architecture, which hit Intel where it hurt and showed them the harsh truth that it aint all about Clock Speed? He was the lead architect of K8.) and Raja Koduri (Graphics Guru. Now the Corporate VP of Visual Computing) back from Apple. Some other big name recruits include Dr. Lisa Su and Mark Papermaster. With a team consisting of such heavyweights, it shouldn't be a surprise if AMD's next chip does surpass all expectations. If AMD does manage to pull this off at a reasonable TDP and power envelope, this chip should be a no brainer.
No word has come from AMD's side on the legitimacy of this slide. Some of the features mentioned do appear far fetched (64 PCIe 3 LANES!!! 16 GB IGP MEM!!!), but none of them are impossible. Regardless of all this, a bit of competition is severely needed in the CPU segment to keep the prices in check. So I do hope AMD's new chips heat up the market (not literally AMD, not literally!).
Source : Fudzilla