Close Look
I will take you all the in a visual tour around the boards, so sit tight and enjoy it.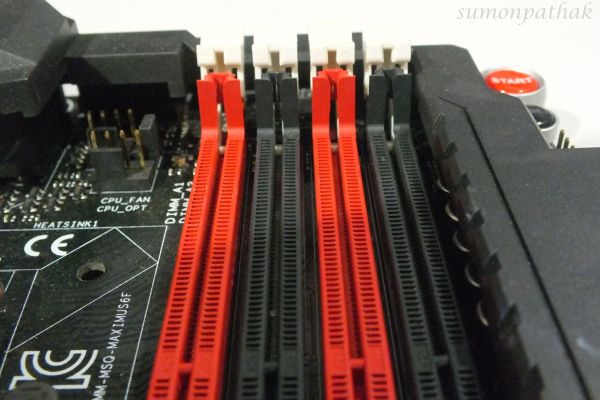 The board is full of temperature prob and fan ports to keep the thermal signature to the minimum, we have eight 4 pin fan headers and 3 temperature probes scattered at strategic places.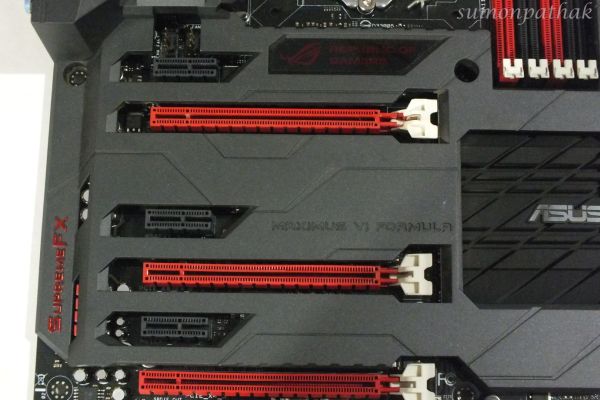 The PCIe slot layout is well defined, with two nicely spaced upper PCIe 3.0 X16 slots.SLI is supported or a triple card Crossfire.
So in sli it will run at x8/x8 and in case of Amd card the third slot will run at x4.

We got Three PCIe 2.0 x1 slots for other cards and a molex connector for providing power under heavy loads.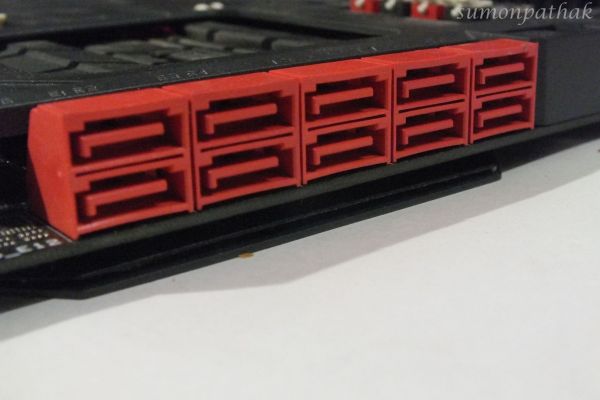 on the storage side of thing we have 10 sata 6Gbps ports, six of them are controlled by the Z87 chipset while the rest are controlled by ASMedia AMS1061 controller. RAID 0, 1, 5 and 10 are supported.
We have the usual filled to the brim style I/O panel at the back.
the panel includes
1 x DisplayPort
1 x HDMI
1 x LAN (RJ45) port(s)
6 x USB 3.0 (blue)
4 x USB 2.0
1 x Optical S/PDIF out
6 x Audio jack(s)
1 x Clear CMOS button(s)
1 x ROG Connect On/ Off switch(es)
And last but not the least we see at the top portion the ROG style start and reset button with LED poster.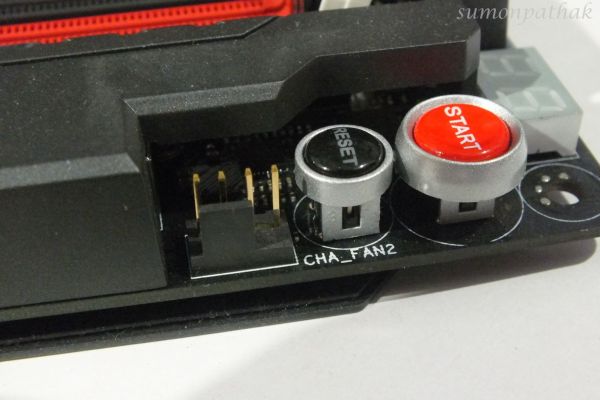 i will close it off with few more pictures then dive into stock benchmarks. you might ask "Y U NO OC?" i will explain that too.