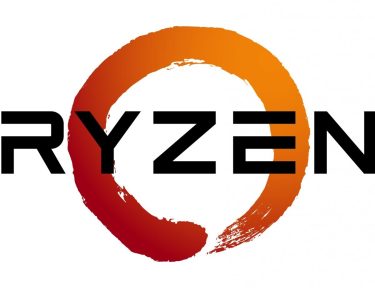 For many PC enthusiasts looking to upgrade their rigs lately, the wait for AMD's new Ryzen processors has been a sweet agony. Adding salt to the wound, heartless AMD has been providing potential buyers with juicy tidbits at just the right intervals to keep them from moving on. How much pain can an enthusiast take?!?! Well folks, I'm pleased to tell you the wait is finally over.
AMD has formally announced the release of Ryzen CPUs on a tech event held in San Francisco today, and they would reach the market on March 2nd. Initially, only the three Ryzen 7 CPUs (1800X, Ryzen 7 1700X and Ryzen 7 1700) will be released. The release of the rest of the lineup would follow thereafter.
In this event, AMD has also disclosed some new information about these processors that we were not privy to.
52% Better IPC
After the bulldozer fiasco, AMD decided that it would be much better to start with a clean slate. If you go by their words, this approach has worked wonders for them. Their target of 40% improvement in IPC over their previous chips (Excavator) was not only met, but exceeded! The Ryzen CPUs have 52% more IPC than the Excavator chips. Looks like Jim Keller (and his team, of course) has done it again!
Source: AMD
Die Shot
AMD has revealed a die shot of Ryzen processors. Built on a 14nm process node, the 8 core Ryzen CPU consists of 4.8 billion transistors and 2000m of signal wiring. The AMD team responsible for Ryzen has reportedly spent two million engineering hours over the architecture. Looking at the benchmark results (that are revealed till now), it looks like all that hard work has finally paid off.
Source: AMD
Benchmark Demos
AMD CEO Lisa Su showed three demos pitting Ryzen 7 1700X against Intels Core i7-6800K. The demos run included Cinebench, HandBrake, and a 4K gaming session. See how Ryzen fared in these tests below:
Source: pcper
In the 4K Gaming Session, AMD showed a Ryzen (Ryzen 7 1800X) processor and an Intel Broadwell-E (Core i7-6900K) processor running a demo version of Sniper Elite 4 side by side. The average frame rate (70-80 FPS) was similar on both the systems and the differences, if any, were imperceptible.
From all this, it can be seen how Intel has a serious competitor on it's hands in the form of Ryzen.
Retail Packing and Coolers
AMD also unveiled the retail packaging and their new Wraith Spire Heat Sink Fans for select Ryzen processors. Have a look below:
Source: AMD
Apart from all this, here is some more miscellaneous information about the Ryzen 7 processors and AM4 Mobo Chipsets that AMD was kind enough to share:
| AMD Ryzen CPU | Cores/Threads | L3 | TDP | Base | Turbo | XFR | HSF Included | Price |
| --- | --- | --- | --- | --- | --- | --- | --- | --- |
| AMD Ryzen 7 1800X | 8/16 | 16MB | 95W | 3.6GHz | 4.0GHz | 4.0GHz+ | No | $499 |
| AMD Ryzen 7 1700X | 8/16 | 16MB | 95W | 3.4GHz | 3.8GHz | 3.8GHz+ | No | $399 |
| AMD Ryzen 7 1700 | 8/16 | 16MB | 65W | 3.0GHz | 3.7GHz | No | Yes – Wraith Spire | $329 |
Source: legitreviews
X370
B350
A320
X300
PCIe 3 Lanes
24
24
TBA
TBA
CrossfireX/SLI
2-Way SLI
TBC
N/A
N/A
PCIe 2 Lanes
8
6
TBA
TBA
USB 3.1
2
2
TBA
TBA
USB 3.0
8
4
TBA
TBA
USB 2.0
6
6
TBA
TBA
Source: wccftech
Ryzen 7 CPUs and AM4 Mobos are now officially available for pre order at following prices:
Amazon:
Ryzen 7 1800X – $499 – Amazon.com
Ryzen 7 1700X – $399 – Amazon.com
Ryzen 7 1700 – $329 – Amazon.com
ASUS ROG Crosshair VI Hero – $255 – Amazon.com
ASUS Prime X370-Pro – $170 – Amazon.com
ASUS Prime B350-Plus – $99.99 – Amazon.com
ASUS Prime B350M-A/CSM – $89.99 – Amazon.com
MSI X370 XPOWER GAMING TITANIUM – $299.99
Gigabyte GA-AX370-Gaming 5 – 194.99$
Gigabyte GA-AB350-Gaming 3 – 109.99$
Newegg:
AMD RYZEN 7 1800X 3.6 GHz (4.0 GHz Turbo)
AMD RYZEN 7 1700X 3.4 GHz (3.8 GHz Turbo)
AMD RYZEN 7 1700 3.0 GHz (3.7 GHz Turbo)
BIOSTAR X370GT7 – $209.99
BIOSTAR X370GT5 – $149.99
BIOSTAR B350GT5 – $129.99
Now, before anyone jumps the gun seeing all this and indulges in their fanboyish whims by pre-ordering, I urge you to remember that the only benchmark results available of Ryzen CPUs as of now are either from AMD themselves (which could be cherry picked) or from unofficial leaks (which could very well be fake). So, it would be better if you wait till some reviews of them show up. You did wait till now, what's another 1.5-2 weeks.
You can have a look at the Ryzen Launch Event below:
Source(s): pcper, wccftech, legitreviews