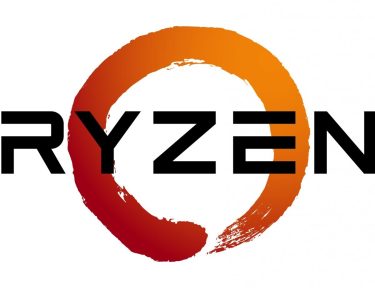 New Update on AMD Ryzen: Official release, Benchmarks and pre-order list
Some new details have emerged about AMD's new "Ryzen" series of processors, and it is astounding to say the least. This new information is leaked from the internal product listing of a Chinese retailer. Without further ado, here are the details:
Source: Baidu
Here's a table translated to English and with prices normalised for USD:
AMD Ryzen CPU
Cores/Threads
L3
TDP
Base
Turbo
XFR
Overclocking
Unlocked
Price
AMD Ryzen 7 1800X
8/16
16MB
95W
3.6GHz
4.0GHz
4.0GHz+
Yes
$499
AMD Ryzen 7 1700X
8/16
16MB
95W
3.4GHz
3.8GHz
3.8GHz+
Yes
$389
AMD Ryzen 7 1700
8/16
16MB
65W
3.0GHz
3.7GHz
N/A
Yes
$319
AMD Ryzen 5 1600X
6/12
16MB
95W
3.3GHz
3.7GHz
3.7GHz+
Yes
$259
AMD Ryzen 5 1500
6/12
16MB
65W
3.2GHz
3.5GHz
N/A
Yes
$229
AMD Ryzen 5 1400X
4/8
8MB
65W
3.5GHz
3.9GHz
3.9GHz+
Yes
$199
AMD Ryzen 5 1300
4/8
8MB
65W
3.2GHz
3.5GHz
N/A
Yes
$175
AMD Ryzen 3 1200X
4/4
8MB
65W
3.4GHz
3.8GHz
3.8GHz+
Yes
$149
AMD Ryzen 3 1100
4/4
8MB
65W
3.2GHz
3.5GHz
N/A
Yes
$129
Source: Wccftech
Okay, now let's analyze the details in the table. According to the leaks, AMD would be releasing Ryzen in 4C/4T(R3), 4C/8T(R5), 6C/12T(R5) and 8C/16T(R7) variants. All of these configs are further subdivided into Normal edition and "X"(Whatever cheesy name AMD comes up with) edition chips that are clocked higher, have a higher TDP and have XFR enabled. XFR is AMD's version of Enhanced Auto Overclocking (to be introduced with Ryzen), that allows the chip to be clocked at frequencies higher than the Turbo boost speed, should your cooling solution be able to handle it. The whole process is automated and does not require any user intervention.
At the top of the chart are the R7 variants (Enthusiast and Professional Grade). Among these, the 1800X and 1700X are 8C/16T CPUs with 16 MB L3 cache and a TDP of 95 W. The only difference between these (apparently) is that the 1800X has a higher Stock Clock and Turbo Boost by a margin of 200MHz, for which it carries 110$ higher price than the latter. Previously leaked benchmarks have shown the 8C/16T Ryzen variants literally obliterating the i7 7700k (Kaby Lake); which is a 350$ chip. Also, AMD themselves have demoed benchmarks (in their new horizon event) showing the same chip (clocked at 3.4 GHz w. Turbo disabled, ie, SLOWER than the released chips) going toe-to-toe against the 1100$ 6900k (Broadwell-E). So, it's really surprising to see the top of the line Ryzen CPU priced at less than half the price of it's direct competitor. A price that is in fact closer to the 4C/8T Intel Chip (7700K). At this price point, AMD need not even compete on performance to the Intel counterpart. Any person with a slim budget could sense the much better deal that AMD is offering. But if it does in fact compete, well, it would be a huge icing on the cake for consumers and a big blow to Intel. Below this is the R7 1700 which has a lower Stock Clock of 3 GHz without XFR, and with a lower TDP of 65W.
Moving lower, the R5 variants are mid range CPUs that are either 4C/8T or 6C/12T, with both having "X" edition and Normal chips. These are priced between 175 – 260$. 259$ for the 6C/12T variant with XFR(R5 1600X) and 175$ for the 4C/8T variant without XFR(R5 1300). These would be going against the Core i5 CPUs of Intel, whose top performer is priced closer to the 1600X.
All 8C/16T and 6C/12T CPUs will have 16MB of L3 Cache. Below this, all CPUs will have 8MB of L3 Cache
At the lower end of the spectrum are the R3 variants, that are 4C/4T with and without XFR. The R3 1200X(hope you understand the naming convention. I won't be going through it again!!!) is priced at 149$ and the R3 1100 is priced at 129$. These would be going against the i3 CPUs.
All the Ryzen CPUs will have unlocked multipliers. Whether or not a system built around Ryzen is OCable will depend on the Motherboard chipset (Motherboards with X370 and B350 chipsets support Overclocking. Those with X320 and X/B/A300 chipsets dont).
One thing I don't get is why AMD is abandoning (OK, strong word, but you get the point) the sub 100$ market. That could've been a huge get for AMD, if it would have released a Dual Core Variant to compete with Intel's Pentiums. After all, who needs a premium range CPU for office work? I hope for their own sake they do come up with something for this segment.
Coming back to the point of the post, let me say that if AMD does price their CPUs close to what this leak suggests and does compete in performance, Intel would have to seriously up their game (or increase their marketing budget, whatever works for them :-)) to stay relevant in the market.
P.S., how very refreshing it is to see AMD CPUs have a TDP close to that of the Intel CPUs?!?!