With its predecessor the D14,Noctua was recognized as the best maker of air coolers in the world.
Standing in the D14's sucess Noctua today unveiled the NH-D15 air cooler.
The all new D15 elite class CPU Cooler brings a few more imporvements to the table along with Noctua's ever reliable cooling performance.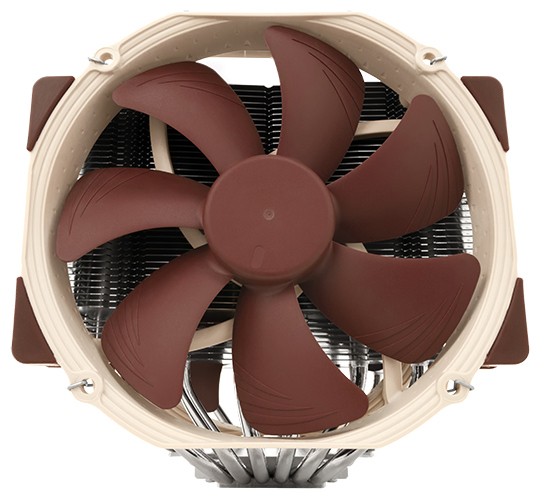 "Having convinced tens of thousands of quiet cooling enthusiasts around the globe, our NH-D14 has become a reference for top-tier dual tower heat sinks," explains Mag. Roland Mossig, Noctua CEO. "In the end, it took us more than three years of continuous development, countless thermal simulations and over hundred samples to come up with a substantial improvement in efficiency. Staying true to our policy of not releasing anything we're not 100% satisfied with, we had to accept some delays in order to squeeze out the last few percent of performance, but now we're proud to finally release the NH-D15 as a worthy successor to the venerable D14."
NH-D15's fin-stack has been widened from 140 to 150mm and its heatpipes are now spaced further apart.The wider spacing allows for a more uniform heat distribution over the finned surface . With recessed lower fins, the NH-D15 provides 64mm clearance for tall memory heatsinks in single fan mode, making it compatible with most high end RAM modules on the market.
Additionally, the NH-D15 ships with Noctua's NF-A15 premium fans and are PWM controllable for maximum control. The new flagship is expected to retail for $99 USD.