Information about AMD's next-generation flagship graphics card, the Radeon R9 290X has been spotted already in the wild. the card is supposed to be priced at US $599.99.
The card should be available from mid-October. Based on the new 28 nm "Hawaii" silicon, the card is expected to feature 2,816 GCN stream processors, spread across 44 SIMDs (11 computing units). Other specifications include 172 TMUs, 44 ROPs, and a 512-bit wide GDDR5 memory interface, holding 4 GB of memory.
Now AMD themselves haven't released much of an information about the card except it would have more than ">300 GB/s memory bandwidth" and 5Teraflpos of computing power, however one Grant Kim has leaked both the clock speed and some performance data of the R9 290X.
Clocking in at 800MHz core speed and memory at 1125 MHz (4.50 GHz GDDR5-effective) the card churned out some impressive numbers when pitted against GTX TITAN.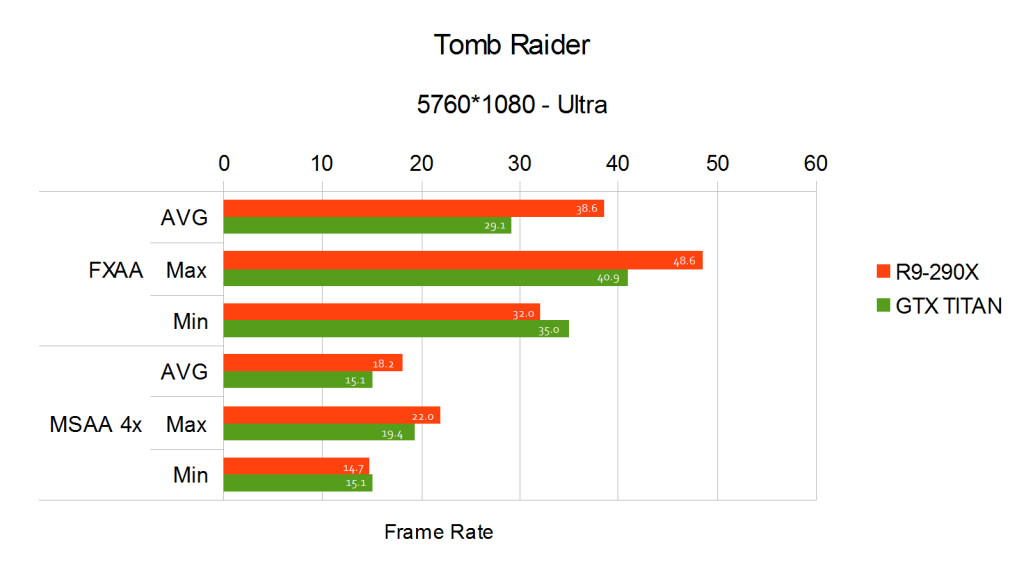 looks like advantage AMD this time but we should wait for more official benchmarks.
Source: TPU