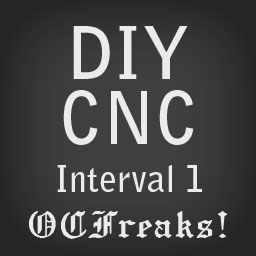 DIY CNC Interval 1: Inception
I had originally thought(not planned) of building a CNC Machine back in 2011 .. but then it was just in my head since I was noob in mechanical stuff. Frankly speaking at that time I didnt even knew what is a lead screw , linear bearing , coupling , etc.. which form the basic building blocks of a DIY CNC. It was around in March 2012 that I finally decided to make one(along with quadcopter xD) and had the commitment. I researched a lot online for weeks to get myself comfortable with the mechanics of CNC Machine and related calculations. Had gone through a big number CNC Designs and finally made a rough blue-print of a CNC which I am gonna build. At the moment I've still not decided that which kind of Aluminum Extrusion will be used for making the frame.
I'll be documenting the whole project here on OCFreaks! step by step. I've divided it into Intervals i.e Parts. Interval 2 will be up shortly.