EVGA
EVGA however have came forward along with Asus to publish specifications and images.
Now too much to say about them i will let the pictures do the talking
On mini ITX, we have Z97 Stinger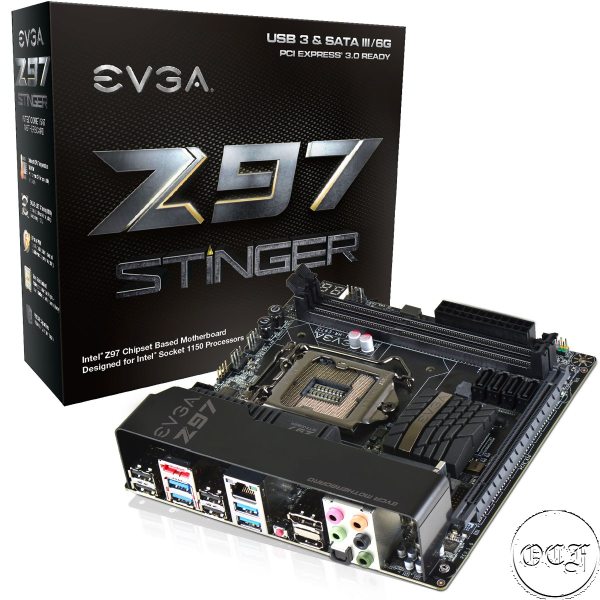 It features a 10-layer PCB and supports up to two DDR3 2666Mhz DIMMs. Storage side we have four SATA 6Gbps ports and a single PCI-Express x16 slot. There is also a 5.1 audio support through a Creative Sound Core3D audio processor.
next up we have Z97 FTW for the affordable ATX segment.

The board is equipped with four PCI-Express x16 slots, eight SATA 6Gbps ports, four DDR3 DIMM slots,and a single M.2 connector.
and lastly comes the crème de la crème from EVGA : The Classified
Coming in an E-ATX form factor. The motherboard comes with four DIMM slots that support DDR3 modules and eight SATA 6Gbps ports. In addition, there are five PCI-Express x16 slots with dual Intel network controllers and a single mPCIe slot. We also have Triple BIOS support(yeah 3 profiles). We also have Lucid logix virtu support for those who want it.
Biostar
and lastly we have a small teaser from Biostar
Not much is known at the moment about them but we are sure that the board will be focused towards audio judging by the name.
Let us know about your thoughts on this upcoming boards.
Signing out
Sumon