Showcase continued
The pictures are pretty much self explanatory but i will give description as and when necessary.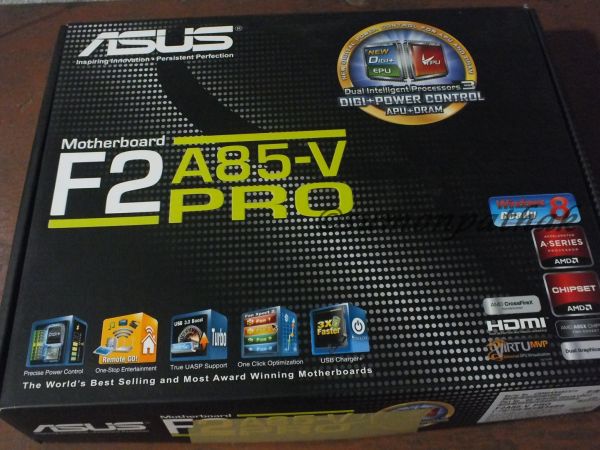 The I/O panel has lots of options
1 x PS/2 keyboard/mouse combo port.
1 x DVI
1 x D-Sub
1 x DisplayPort
1 x HDMI
1 x eSATA
1 x LAN (RJ45) port(s)
4 x USB 3.0 (blue)
2 x USB 2.0
1 x Optical S/PDIF out
6 x Audio jack(s
basically whatever you will need for an HTPC..its here.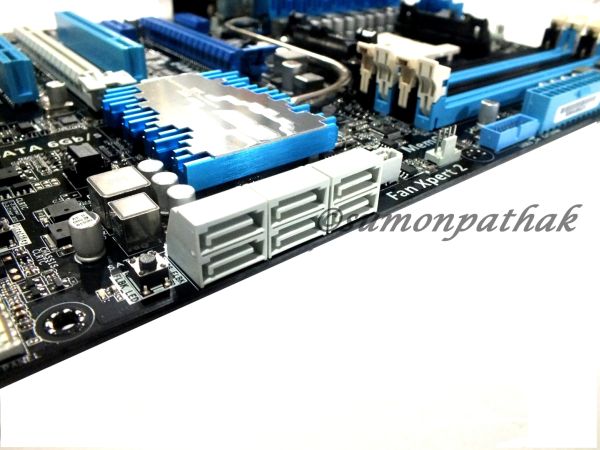 At the lower right hand side we see the Hudson D4 FCH with all its bell and whistles along with 7 SATA 6GB/s ports and lots of USB connectors and front panel connectors although i was hoping for a power and reset button.
One Thing I would like to point out is the DirectKey button above the TPU switch(the one besides the front panel connectors).When pressed in the OS, it will shut down the system and on the next boot go straight into BIOS. When pressed if the system is off, it will start up the system and boot into the BIOS. This is highly useful for overclockers and reviewers as we dont have to hit the Del key every time to go to Bios.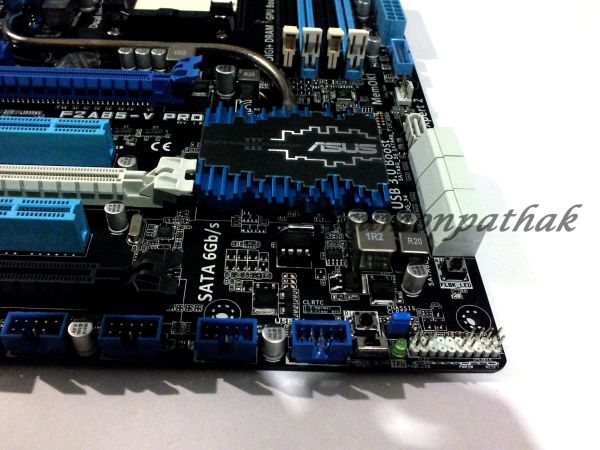 Coming to the left side we see the the three PCIe 2.0 x16 Slots capable to 3-Way CrossFireX , I was hoping AMD would include SLI too but i guess there was some licensing issues.
The heatsink covering the VRM look the same as the P8Z77 V deluxe so lets hope we get similar cooling performance regardless of whats under it.
This pretty much covers up the Showcase part,i leave a few more pics for you guys and dive into the performance preview part.