As always I will let the pics do the talking part and I will give information as necessary.
First up the box itself :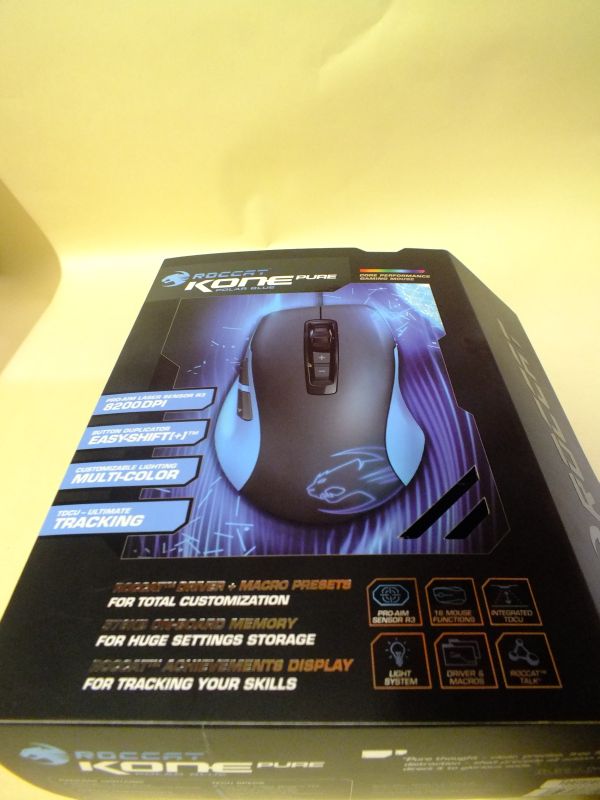 looks all business like with all the necessary information written everywhere possible,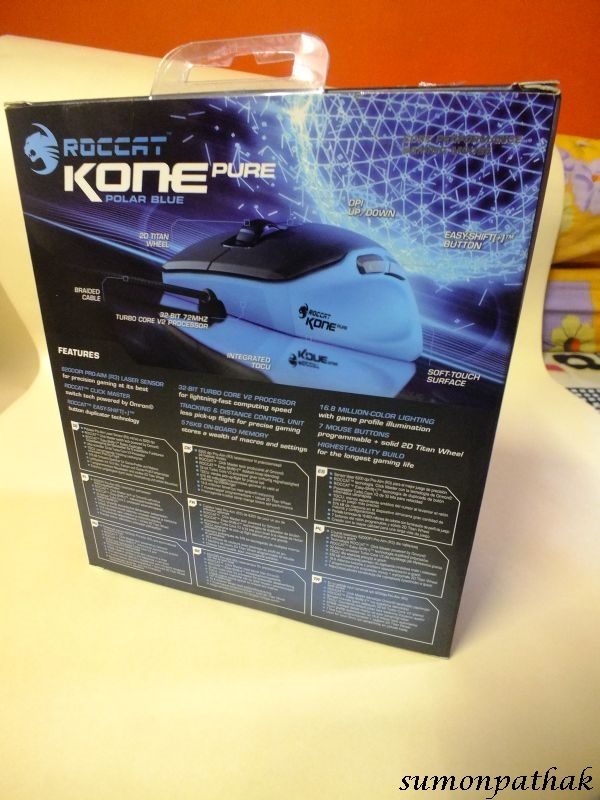 even inside
Now coming to the package,its very spartan ; only the mouse..a small manual and that's it..
Now coming to the mouse..its an absolute beauty..i like the minimalistic design with quite powerful hardware inside.
And i will close this with a nice closeup of the Roccat logo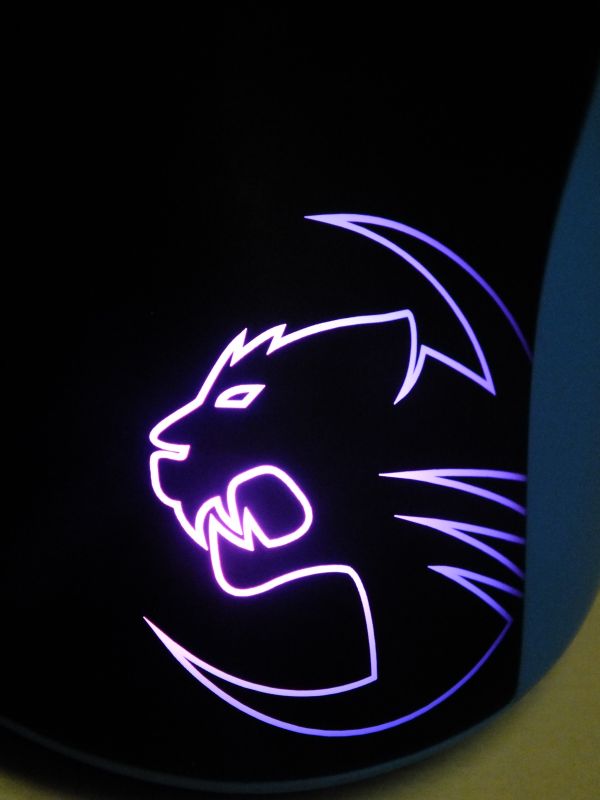 So there you have it….the product showcase with selected pictures.
In the next page i will get you acquainted with the Software provided for the mouse.
Next page please.