Conclusion
As it can be seen that there is some significant performance gains when we compare Stock and OC2 or even Stock and OC1 for that matter. So , from these results what I can conclude is that this motherboard is Indeed Overclocking friendly and a good Overclocker , but still I wont recommend Overclocking High TDP CPUs on this motherboard since it lacks Heat Sink for MosFETs and has 5 Power Phases which is best suited for overclocking low to mid-end CPUs.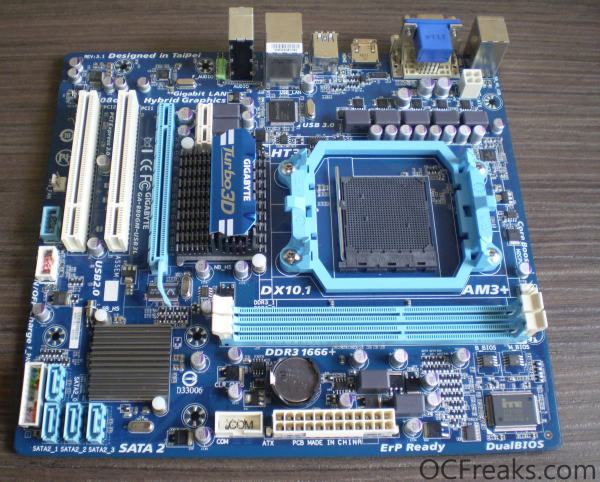 Now, coming to Final Thoughs … Gigabyte's 880GM USB3L gives good performance for its price and Overclocks really well. It has all the necessary features (along with USB3 Support) thats expected from a Motherboard in its class and actually supports DDR3 2000+ Mhz Ram!

Gigabyte's 880GM USB3L gets a Thumbs-UP from OCFreaks and we Recommend this if you are planning for a budget AMD Rig and Overclocking the heck out of it.
Points:
Features… 7/10
Aesthetics… 7/10
Overclockability… 8/10
Value for money… 8/10
Performance for the money… 8/10
Overall… 8/10