Up Close with the card
Not much to say here,let the pictures do the talking;i will fill in the details.
It comes in the standard CU II Version box with scratches and all,the one i have has been reinforced.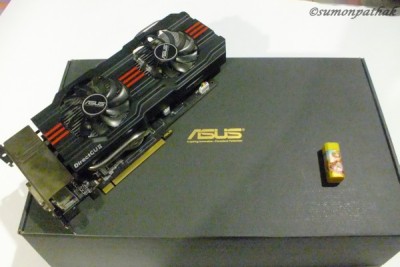 Inside the box we have the custom black cardboard box by Asus which in itself looks pretty cool and classy.And yes the kiddy eraser has a huge importance in this writeup.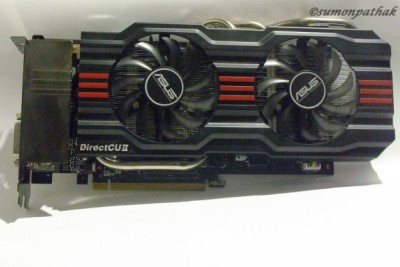 Front view of the card :
Back view of the card :
The display connectors:
The card uses 2 six pin power connectors so make sure you have enough power.
Showcase continues
The SLI connectors:
Power LED's One of the cool features that i liked..they light up according to the state of power;Green for all systems go Red if there is some problems. here's how the work if everything is all right:
A few more pics before we dive into performance info.