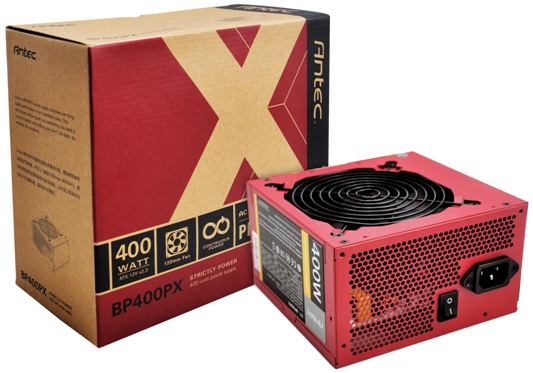 Antec added a new PSU to their BP lineup : the entry level BP400PX.
The psu comes with ATX12V v2.3 and ErP Lot 6-compliance dual 12V rails and all that zazz.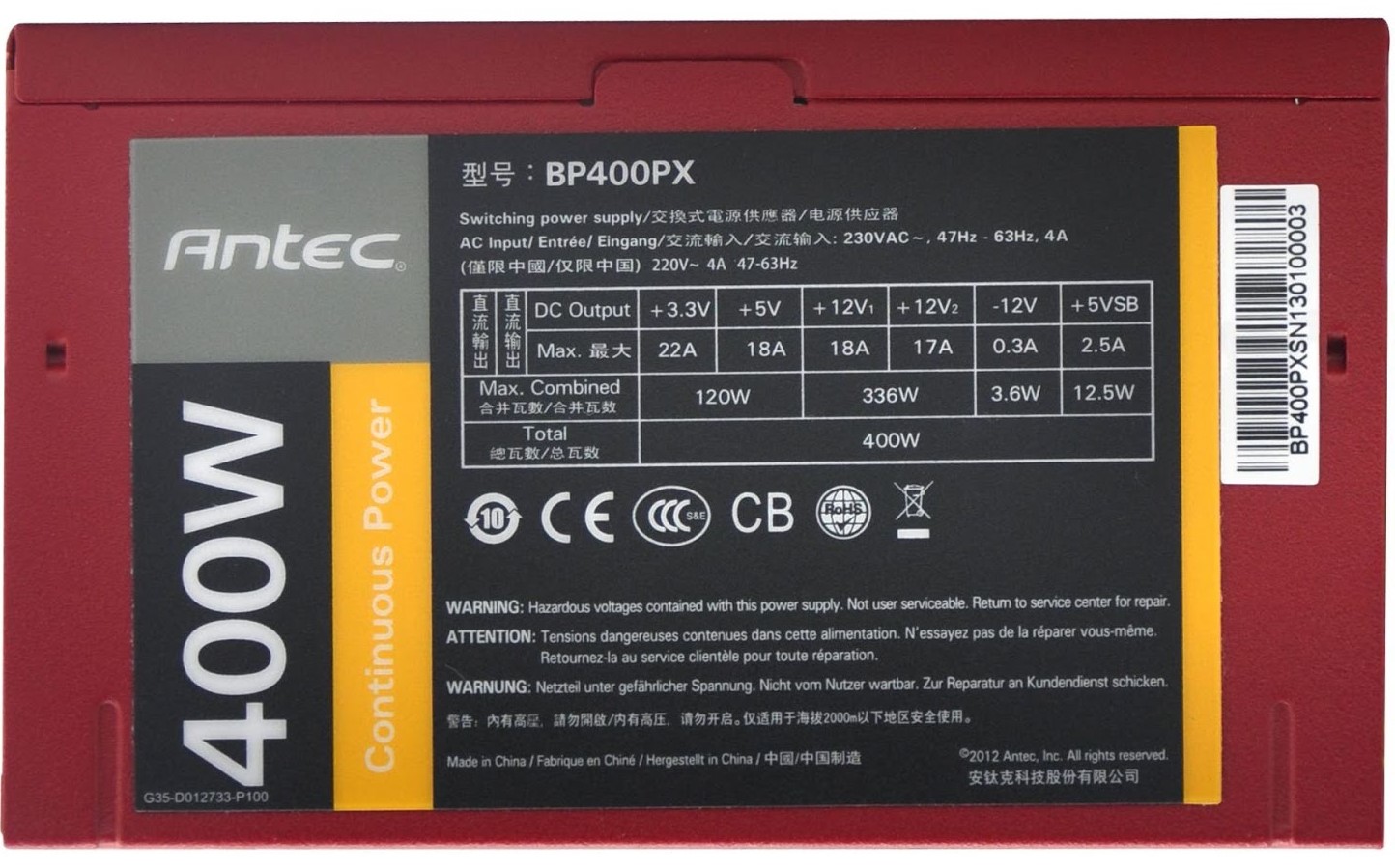 Here's the tech specs i could pull up:
400W Continuous Power – Guaranteed 400W of Continuous Power from Antec
Up to 82% efficient – To reduce your electricity bill (do we really have to reiterate it every time? )
AQ2 – Antec Quality 2 – year warranty and lifetime global 24/7 support
120 mm Silence – Whisper-quiet high-quality fan with long lifetime
Thermal Manager – An advanced low voltage fan control for optimal heat & noise management
CircuitShield™ – Full suite of industrial grade protections
Heavy-duty Caps – High-performance capacitors ensure tightest DC stability and regulation
ErP Lot 6 – Compliant to the toughest energy standard available
Active Power Factor Correction (PFC)
MTBF ≥ 100,000 hours
Looks pretty well on paper.
How it performs under Indian conditions is the thing we need to see.
No idea on the pricing yet..we will update as soon as we get the information.