Now before we start with the technical number and stuff i would like to get you accustomed with the setup i used.
Test System
CPU
AMD A10 5800K
Motherboard
Asus F2A85 M Pro
Ram
Kingston 1600Mhz 16GB DDR3 running @ 1866MHz 9-10-9-27
Storage
Western Digital 320GB HDD (WD320AAKX)
Video Card
On Chip 7660D
Cooling
Noctua NH D14 with GT 1850 fans
Case
Ghetto made bench table
Power supply Unit
Corsair AX 1200W
and a few pictures of the setup and to take care of the mandatory showcase (not that am complaining).
The chip up close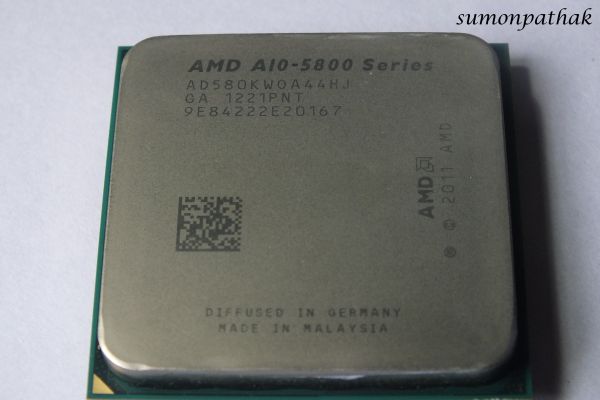 The bare setup
and we will wrap this up with a few more beauty shots and dive into numbers.
the FCH heatsink looks pretty nice on this board.
The VRM heatsink also compliments the theme..as expected.
a few more shots.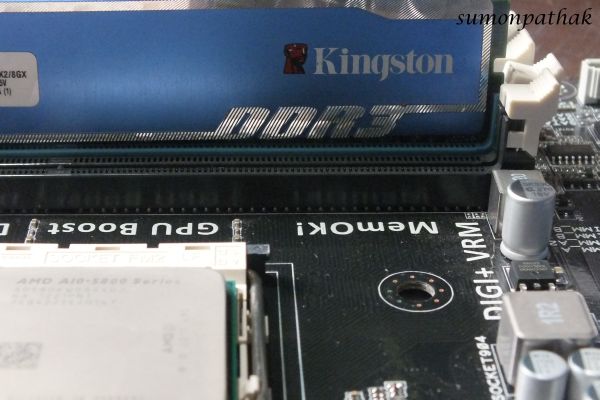 Enough with the pictures..time to see how it performs…
next page please…